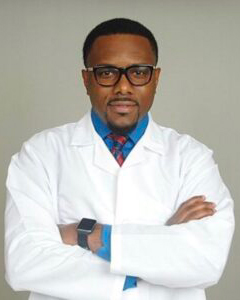 Steve Yopa, DDS
General Dentist
Dr. Steve Yopa is a general dentist with training in endodontics, oral surgery and much more. When he moved from Cameroon to the United States, he attended George Mason University in Fairfax, Virginia, and graduated with a Bachelor of Science in biochemistry and a minor in global and community health.
He then went on to attend Meharry Medical College School of Dentistry in Nashville, Tennessee, where he received his Doctor of Dental Surgery. During his matriculation, he completed many externships at different institutions including  Harvard School of Dental Medicine and Boston University Henry M. Goldman School of Dental Medicine with an emphases in oral and maxillofacial surgery and oral medicine. He is also proud to have been the only one in his class to receive the outstanding student leader award from the American College of Dentists. After graduating from dental school, he moved to New York to complete his post graduate training (general practice residency) at Bronx-Lebanon Hospital Center. He also completed an oral health leadership development program so he can now educate and treat his patients with a 'ground-up' approach.
Dr. Yopa also received a two-year fellowship in oral implantology from the NYU Dental Post-Graduate Program. He is now recognized as a fellow of the International Congress of Oral Implantologists (ICOI).
Dr. Yopa helps his patients achieve beautiful smiles and brings his superior aesthetic skills to everything he does from aesthetic (non-metallic) fillings, porcelain inlays and onlays, veneers, crowns, full mouth rehabilitation, bone grafting and implant restoration. Dr. Yopa speaks English and French.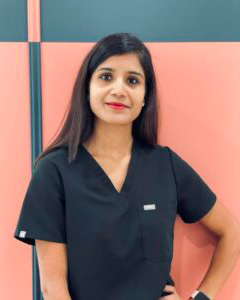 Neha Agarwal, DDS
Periodontist
At Smiles of Loudoun Dentistry, we are proud and honored to have Dr. Neha Agarwal as a part of our team. Dr. Agarwal received her license in periodontics from Rutgers School of Dental Medicine in New Jersey. Dr. Agarwal believes in assisting her patients to make the right decision pertaining to their periodontal health.
She provides clear explanations to her patients about the importance of periodontal health and various treatment modalities available. Smiles of Loudoun is proud to offer the highest level of care in the fields of periodontal health and implant dentistry with Dr. Agarwal's expertise. In her spare time, she enjoys traveling with her family.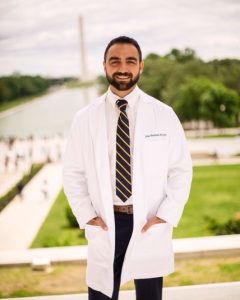 Salar Ebrahimi, DDS
Dental Anesthesiologist
Dr. Salar Ebrahimi grew up in Southern California with a passion for art and medicine. Throughout his life, Dr. Ebrahimi knew he wanted to help people through his profession and found his passion of art in the field of dentistry. Dr. Ebrahimi went on to gain his Bachelor of Science in biology, his master's degree in biomedical science and his Doctor of Dental Surgery from Howard University College of Dentistry in Washington, DC.
Dr. Ebrahimi was inducted into the prestigious National Dental Honor Society after excelling in dental school. He is also a member of the American Dental Association® and the American Society of Dental Anesthesia. In his spare time, Dr. Ebrahimi enjoys traveling, spending time with his family and creating art.
Meet Our Team
When it comes to helping you achieve your dream smile, you and our dentists will have the support of a team of experienced and compassionate dental professionals. Our team will answer all of your questions, explain your treatments to you and see to your every need. We want you to have an outstanding patient experience at Smiles of Loudoun Dentistry. Our team speaks English, Spanish, Farsi and French, so please call 571-510-3034 for your dental appointment in Leesburg, Virginia.